Unlock the Value of Your Intellectual Property
We "Level Set" the playing field in the IP marketplace by providing academic and research institutions with the capital and resources to successfully unlock the value of their intellectual property
LevelSet provides capital to universities and research institutions for investments into their patented technology and associated startups. We invest into the idea and importance of invention. Some of the most important human advancements are rooted in academia research. Our firm belief is that protection of that vital invention engine must continue and be rewarded.
Investment Approach
LevelSet offers a comprehensive solution to universities and research institutions
At its core, LevelSet Capital helps achieve the fair value for inventions. We pride ourselves in providing upfront solutions to issues that are unique to the university and research institution ecosystem. LevelSet Capital provides a comprehensive suite of services that ranges from technology audits to working capital for rights procurement to startup growth to the enforcement of patent rights. LevelSet Capital is truly designed to be a one stop solution to help even the playing field for everyone – on both sides of any deal.
Team
The LevelSet Capital team consists of technology transfer, finance and legal professionals with extensive experience working with universities, academic medical centers and research institutions. In particular, our Advisory Board consists of prominent tech transfer veterans who enhance the depth and expertise of our organization. Collectively we have a very experienced and extensive team with a track record of creating value for our counterparties.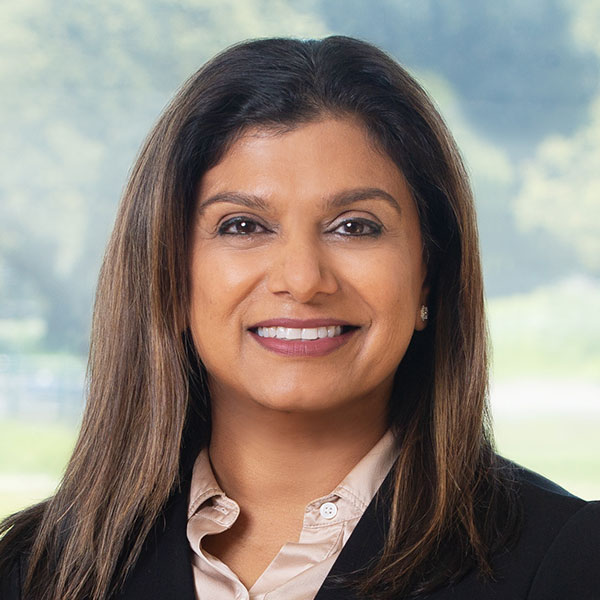 Ami Patel Shah, Leadership
Ms. Shah is a Managing Director in Fortress Investment Group LLC's Intellectual Property Finance Group based in Washington DC, where she focuses on a wide variety of investment opportunities in connection with intellectual property and technology. Prior to joining Fortress in 2013, Ms. Shah worked for Intel, most recently heading Intel's Global Wireless Patents group, overseeing Intel's patent procurement, licensing, transaction and monetization activities and their development partners. At Intel, Ms. Shah also held wide-ranging and deep technical responsibilities, as well as led Intel's standards bodies interactions. Before joining Intel, she was with the law firms of Dorsey & Whitney, and Fish & Richardson where she worked on patent prosecution, licensing and litigation matters. Ms. Shah is recognized as one of the World's Leading IP Strategists by Intellectual Asset Magazine in the IAM 300, awarded to individuals with an established track record in developing and rolling out world-class IP value creation programs. Ms. Shah began her legal career as an examiner in the United States Patent Office and was an engineer in the auto industry. Ms. Shah holds a J.D. along with a B.S. in Electrical and Computer Engineering.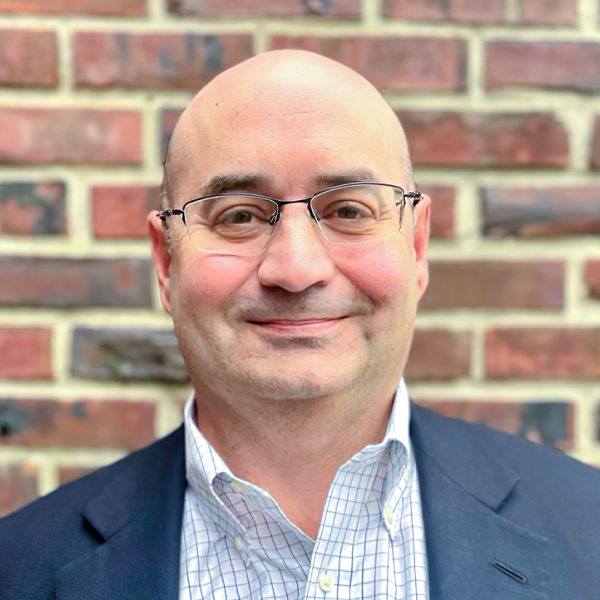 Steve Pedersen, Leadership
Steve Pedersen works for LevelSet Capital where he oversees all aspects of the Company's operations. Mr. Pedersen is a lawyer by training with a career that spans over 20 years in wide ranging legal experiences.
Most recently, Mr. Pedersen has worked alongside the Intellectual Property Finance Group at Fortress, managing teams of lawyers in licensing and litigation programs for companies backed by investments from Fortress-managed funds, across a variety of venues in the United States and abroad, including the popular district courts in Texas, Delaware and California, the U.S. Court of Appeals for the Federal Circuit, the U.S. International Trade Commission, and multiple courts in the European Union.
Prior to this work, Mr. Pedersen was a partner at a nationally recognized contingency law firm in Chicago that only represented patentees, and only on a contingency basis. Mr. Pedersen's practice had a particular focus on the representation of universities in the licensing and enforcement of their patent rights. Earlier in his career, Mr. Pedersen served as a lawyer representing the public interest in trials at the U.S. International Trade Commission and, additionally, worked at a large firm, both in Washington D.C.
Mr. Pedersen's broad experiences in litigation finance, contingency arrangements, licensing, litigation, trials, and administrative hearings, along with his prior representation of universities in patent matters, brings a unique set of skills and perspective to LevelSet Capital.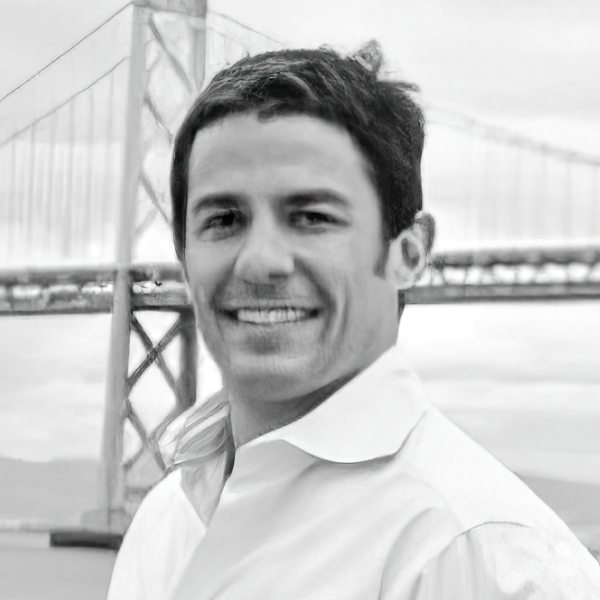 Patrick Diaz, Leadership
Mr. Diaz works for LevelSet Capital where he oversees the Company's financial and operational functions. His career spans over 15 years of private equity, credit, and special situation investing. Most recently, Mr. Diaz has been providing financial and operational support to sponsor-backed operating companies.
Prior to this, he was a Senior Vice President in the Intellectual Property Group at Fortress Investment Group where he focused on opportunistic intellectual property investments. Prior to the Intellectual Property Group, Mr. Diaz was a Vice President in the Portfolio Finance Group at Fortress Investment Group where he focused on opportunistic illiquid portfolio financings, asset acquisitions and joint venture relationships.
Prior to joining Fortress Investment Group in the United States, he worked as a Credit Manager working with the Bill and Melinda Gates foundation on the TechnoServe East African Coffee Initiative, based in Ethiopia. Prior to TechnoServe, Mr. Diaz was an Associate Director in the Mezzanine Finance Group of Goldman Sachs & Pty Ltd based in Sydney, Australia. Prior to this, Mr. Diaz worked for Fortress Investment Group in their Sydney, Australia office where he focused on Australasian opportunistic credit opportunities. He started his career in the Financial Advisory Group of Duff & Phelps based in Chicago, Illinois.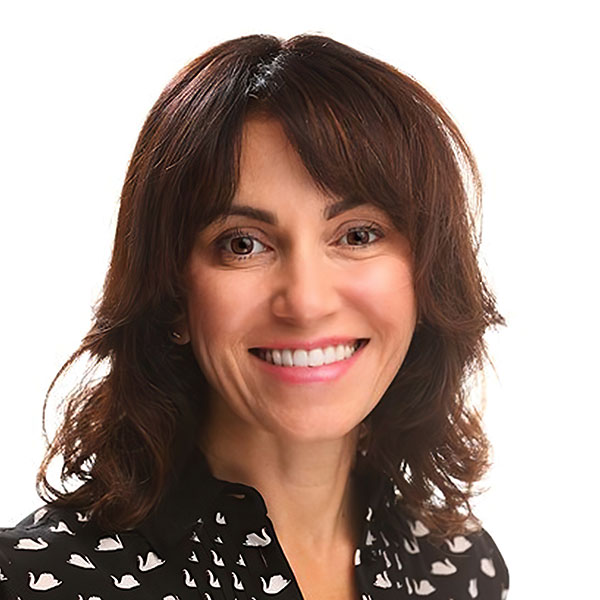 Stephanie Adamany, Advisory Board
Stephanie Adamany serves as General Counsel of the Wisconsin Alumni Research Foundation (WARF), a nonprofit, mission-driven organization that has supported scientific research within the UW–Madison community for more than 90 years. WARF partners with university researchers to advance and commercialize their discoveries through IP protection and licensing and provides grants back to UW–Madison to continue the cycle of innovation. Adamany has two decades of legal experience focused on patent, trademark, copyright, with an emphasis on IP transactions and high stakes patent litigation, prosecution, and corporate matters. Prior to joining WARF in 2006, she worked as an intellectual property litigation associate at Robins Kaplan LLP and Kinney and Lange P.A. in Minneapolis.
She holds a J.D. from UW–Madison, an M.S. in biological science from Florida Atlantic University and a B.S. in biology from the University of Minnesota and is registered to practice before the U.S. Patent Office.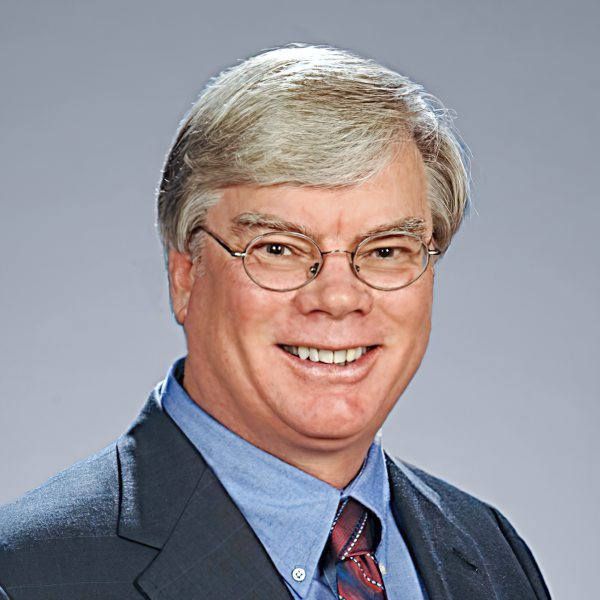 David Day, Advisory Board
Day joined the University of Florida's Office of Technology Licensing as Director on April 2, 2001, and retired July 26, 2017, as Assistant Vice President. David oversaw the commercialization efforts for UF through licensing, incubation and other related activities. Before coming to the University of Florida, from 1994-2001, Day was the Director of the University of Alabama in Birmingham Research Foundation.
The University of Florida's technology transfer program was named the #3 technology transfer program out of 220 in the U.S. by the Milken Institute in April of 2017. Also reporting to Mr. Day is UF's incubator program: The Florida Innovation Hub at UF and the Sid Martin Biotechnology Institute. The University of Florida's Sid Martin Biotechnology Incubator took top honors worldwide in April 2013, when it was named the 2013 Incubator of the Year by the National Business Incubation Association. It recently repeated as that award winner, the only incubator to win the World's Best Incubator honor in the 31-year history of the award.
Since leaving employment and focusing solely on consulting David's depth and breadth of contacts have grown tremendously. Working for various universities, startups, and both IP and transactional law firms he is conversing with 50 to 100 of the leading tech transfer leaders annually. Additionally, his contact with leaders both top and mid-range in the university tech commercialization industry expands to the hundreds per year. He has been selected to present at the 2022 AUTM international meeting in regard to a new method of measuring tech transfer effectiveness and has been a speaker at many AUTM and other meetings in the past.
David accepted the role of Executive Director of the Southeastern BIO Investment and Partnering Forum on June 1, 2017. Southeast BIO (SEBIO)'s mission is to foster the growth of the life sciences industry in the Southeastern United States by promoting entrepreneurship and bringing together the key stakeholders active in the development of the industry. SEBIO's geographic footprint includes Alabama, Florida, Georgia, North Carolina, South Carolina, Tennessee and Virginia. We focus on key industries within the life sciences, including: bio/pharma, medical devices and technology, agricultural biotechnology, animal health, bioinformatics and biomaterials.
Mr. Day serves on the following Board of Directors & Executive Committees: BioFlorida, the Florida Research Consortium, and the Southeastern Bio Investors Forum (SEBIO). Mr. Day previously also served as Vice-Chair of the Board of Directors and Principal Investigator for the Florida Institute for the Commercialization of Public Research.
Mr. Day received the 2012 Volunteer of the Year Award from the Florida Economic Development Council. He is among the "25 Most Influential People in Southeast Technology Community" by TechJournal South in 2007, and one of the "Must-Know Contacts" in Gainesville by Florida Trend in February 2011.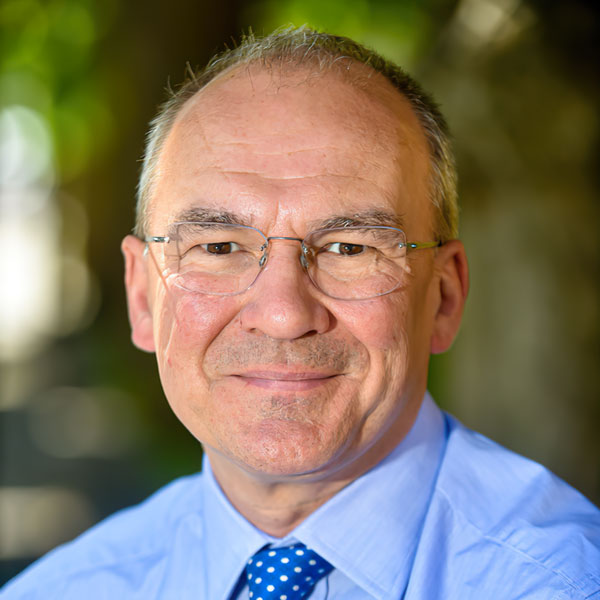 Tom Hockaday, Advisory Board
Tom Hockaday is an independent technology transfer consultant with his business Technology Transfer Innovation, based in the UK, and author of 'University Technology Transfer - What It Is and How to Do It' published by Johns Hopkins University Press in 2020. Tom has over thirty years' experience in the university technology transfer sector. He was CEO of Oxford University Innovation Ltd, the University of Oxford's Technology Transfer company, from 2006 to 2016, and before that worked in Technology Transfer roles at Bristol University and UCL. Tom advises governments and universities on technology transfer and is on the Investment Committee of early-stage investment Funds in Madrid, Milan and South Africa. Tom is a Founder of 'Global Equality Diversity and Inclusion in Technology Transfer' (GEDITT.com).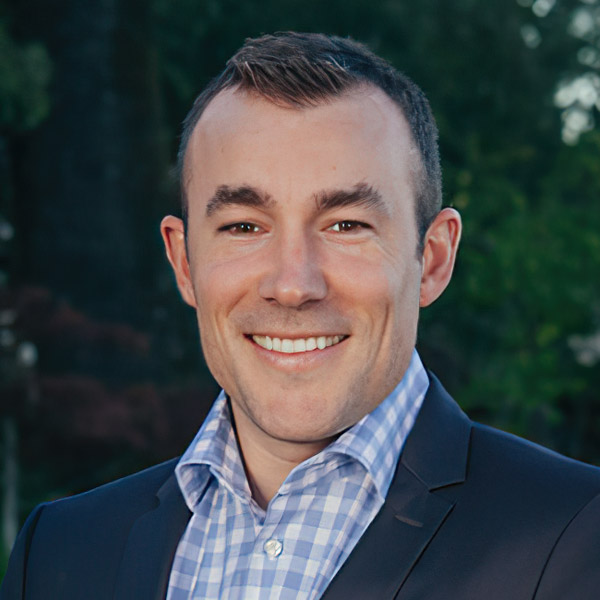 Ian McClure, Advisory Board
Ian McClure is the Associate Vice President for Research (AVPR), Innovation and Economic Impact and Executive Director, UK Innovate at the University of Kentucky (UK). He leads efforts to translate UK discoveries for the public good, seek equitable returns on UK intellectual property, establish innovative approaches to develop, fund and support opportunities for near-stage research, enhance UK's investments in innovation, catalyze a culture and capacity for entrepreneurship, and expand industry and other collaborative research partnerships with UK Research and in Kentucky more broadly.
McClure provides oversight of UK Innovate, which includes the University of Kentucky Office of Technology Commercialization (OTC), UK Innovation Connect for industry partnerships, and Innovation and Entrepreneurship Training. He is also the Chair of the Board of Directors for AUTM, an advisory board member for the Oak Ridge Innovation Institute and the Launch Blue Accelerator, and a member of the board of directors for Kentucky Science and Technology Corporation (KSTC). He is a co-founder of Kentucky Commercialization Ventures (KCV), the state-funded and KSTC-managed program providing IP and tech transfer services to all other universities in the state that do not currently have dedicated IP and tech transfer resources. McClure is a PI or Co-I on five federal grants (NIH, NIGMS and EDA) focused on tech-based economic development, and was appointed to the National Advisory Council on Innovation and Entrepreneurship (NACIE) under the Biden Administration, advising the Department of Commerce on an inclusive innovation and entrepreneurship strategy for the United States.
McClure began his career as a Mergers & Acquisitions (M&A) and Intellectual Property (IP) transactions attorney at Wyatt, Tarrant & Combs, L.L.P. in Louisville. Following private practice, he helped build a startup company in Chicago, IPXI, the world's first financial exchange for IP and technology rights. He led it through product development, a capital raise, proof of concept, and growth to 30+ full-time employees and three offices. McClure was Vice President of IP Strategy for Black Stone IP (acquired by Houlihan Lokey), a boutique investment bank headquartered in San Francisco focused on IP-rich M&A and technology-driven transactions. In parallel, he teaches graduate courses on the Law & Business of IP Management at Chicago-Kent College of Law and the University of Kentucky College of Law. McClure has been named one of the World's Leading IP Strategists by IAM Magazine every year since 2012.
McClure has published extensively in law and business journals related to the intersection of IP, business process, and corporate governance, including with top IP & Technology law reviews such as UC Berkeley, Fordham University, and Santa Clara University. In addition, he has presented to numerous symposiums and conferences on IP licensing, valuation, risk, and strategy. McClure graduated cum laude with a degree in economics from Vanderbilt University, magna cum laude with a Juris Doctorate from Chapman University School of Law, and a Master of Laws in Intellectual Property Law (LLM) from DePaul University College of Law.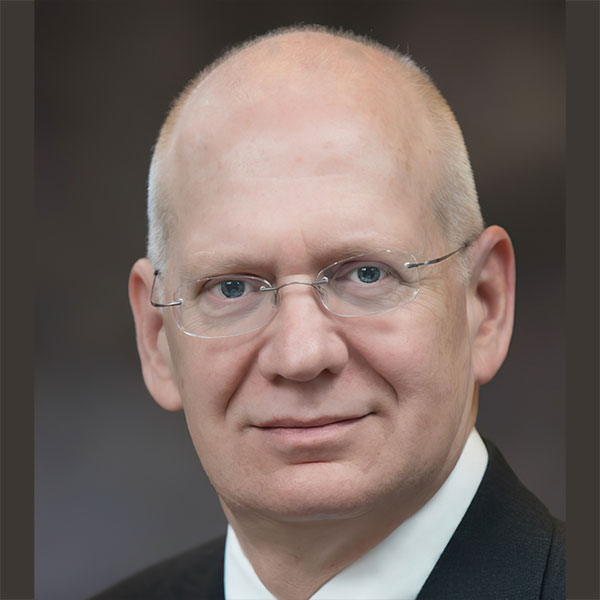 Jon Soderstrom, Advisory Board
Jon Soderstrom was managing director of technology commercialization and faculty innovation at Yale University's Office of Cooperative Research until his retirement at the end of 2021. In this role, Jon was responsible for working with leadership and faculty across the university to facilitate, support and enhance the protection, commercial translation, and dissemination of intellectual property developed through Yale research, and for overseeing operations toward that goal. He is also responsible for facilitating a robust ecosystem that supports faculty entrepreneurship.
Dr. Soderstrom has helped form 30 new ventures, including Molecular Staging (acquired by Qiagen), Agilix, Achillion Pharmaceuticals (NASQ: ACHN), PhytoCeutica (acquired by Kadmon), Protometrix (acquired by Invitrogen), Iconic Therapeutics, Applied Spine Technologies, HistoRx (acquired by Genoptix), VaxInnate, Affomix (acquired by Illumina), Kolltan Pharmaceuticals (acquired by Celldex), Arvinas (NASQ: ARVN) and Artizan Bioscience. Collectively, these companies have raised over $750 million in professional venture capital.
Previously, Dr. Soderstrom was the director of program development for Oak Ridge National Laboratory after serving for 10 years as director of technology licensing for Martin Marietta Energy Systems. In the Office of Technology Applications, he directed a group of 10 professionals responsible for negotiating license contracts and cooperative research and development agreements.
Dr. Soderstrom was a founding board member and past president of the Association of Federal Technology Transfer Executives as well as a member of the Licensing Executive Society and Association of University Technology Managers, where he was, in 2008, president and, from 2003 to 2005, vice president for public policy as well as a member of the executive committee of the board of directors. In 2016, he helped create the Academic Venture Exchange, designed to connect highly successful serial entrepreneurs with startup opportunities at major research universities. He is frequently asked to lecture and teach seminars on various aspects of the technology commercialization process and economic development both within the United States and abroad. He has testified before Congress on technology transfer issues and served as an expert witness in several patent infringement litigations and contract disputes.
Dr. Soderstrom received his PhD from Northwestern University in 1980 and his BA from Hope College in 1976.
We work with prestigious universities and research institutions to claim the untapped value of their technology. Connect with us to discuss how this innovative program can be beneficial to your organization.
Portfolio
The team has a history of working with portfolio companies that have patented technology developed by universities and research institutions.
Contact
Thank you for your interest in LevelSet Capital. If required, we will get in touch with you using the information provided.